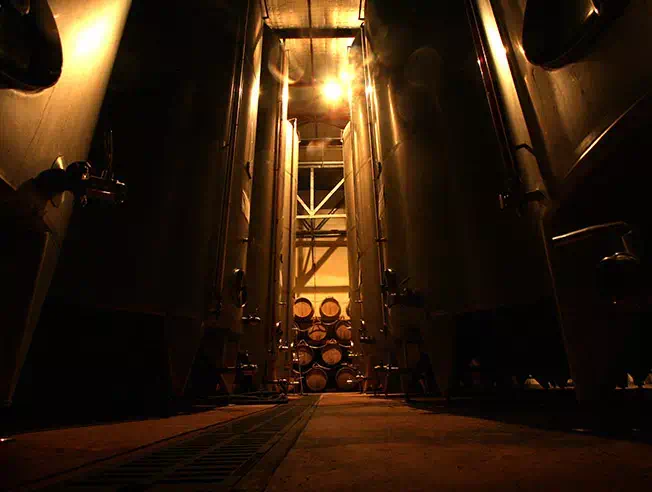 Winemaking
Winemaking equipment
---
Our strict specifications mean that wine making processes differ depending on grape type and quality. White and rose wines are made by a method known as pellicular maceration, and are stored in cold tanks and decanted, then converted into wine following strict temperature controls.
Carbonic maceration
---
Manual harvesting allows sorting in the vineyards, therefore the grapes arrive at the cellar without any deterioration.

Our 32 vats, one-of-a-kind, allows us to produce our red wines by carbonic maceration in whole bunches.
Carbonic maceration means locking the grape berries in an atmosphere saturated with carbon dioxide. Inside the grapes, sugar turns into alcohol without the use of yeast. Ultimately, this causes the grapes to burst and the first fermentation to start. Carbonic maceration produces powerful and elegant red wines.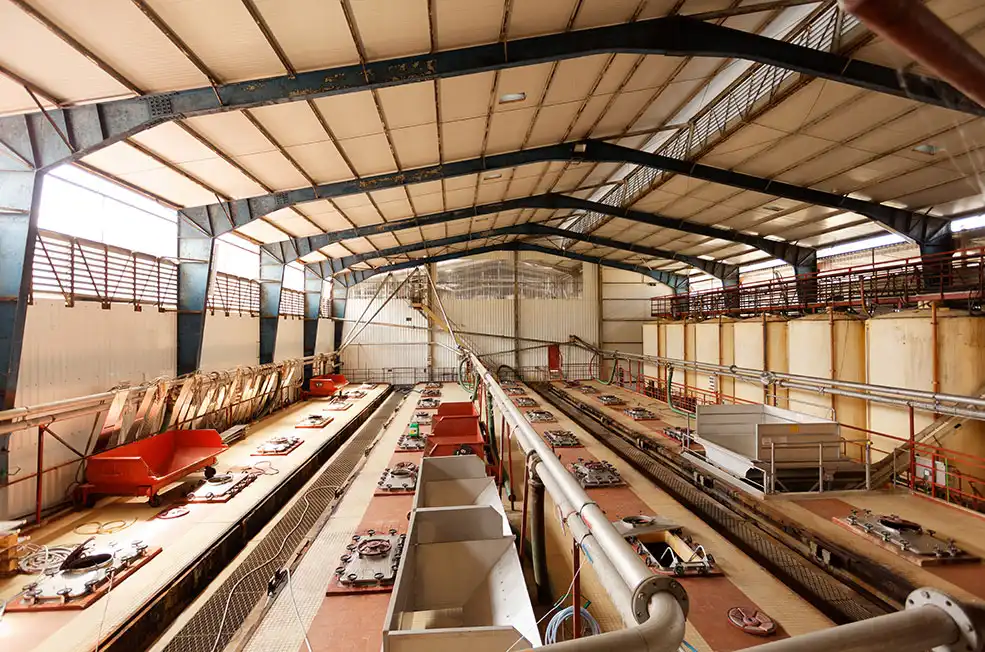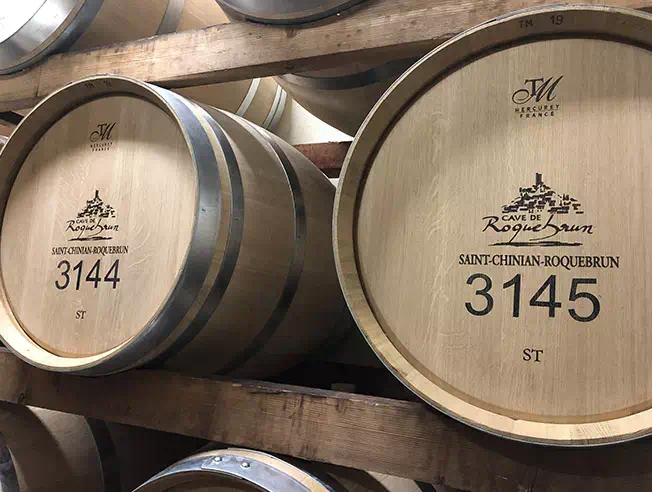 Our wine cellar of 900 French oak barrels is reserved for our prestigious vintages ageing. The cellar counts also 56 stainless steel vats, which have a capacity of 9 735 hecto-litres. All are equipped with micro-bullage which is used depending on the wine and the vintage, in an air conditioned semi-buried storehouse.
Our wines are matured between 6 and 36 months in optimum conditions.
A one-of-a-kind cellar
---
Since 1998, la Cave de Roquebrun has its own bottling line and a machine for Bag in Box of 3, 5 and 10 Liters. All our production is bottled at the property.
The bottling line is equipped with bacterial and microbial protection, combined with high-tech lenticular filtration.
After bottling, wines are stored for a minimum of 3-6 months in an air-conditioned cellar of 540 m2, before shipping to our national and international markets.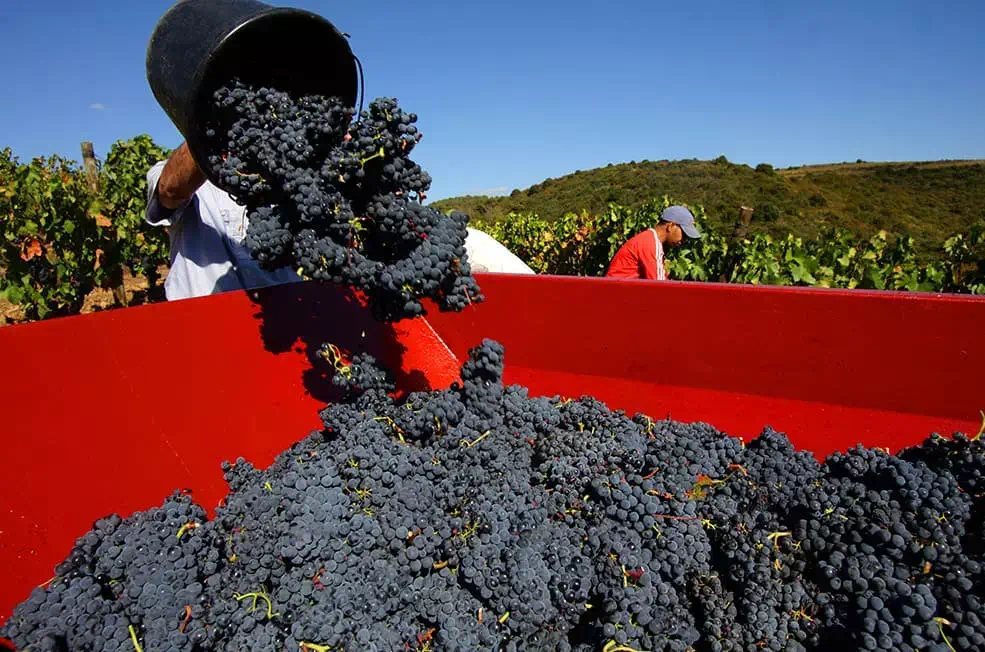 "All our production is bottled at the property."
---
Winemaking in a few figures
---
50000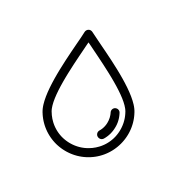 Hectolitres,
total cellar capacity
---
900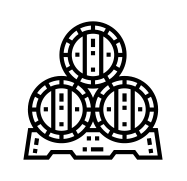 Oak barrels
---
200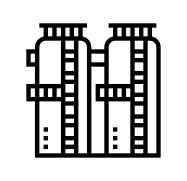 Stainless steel vats