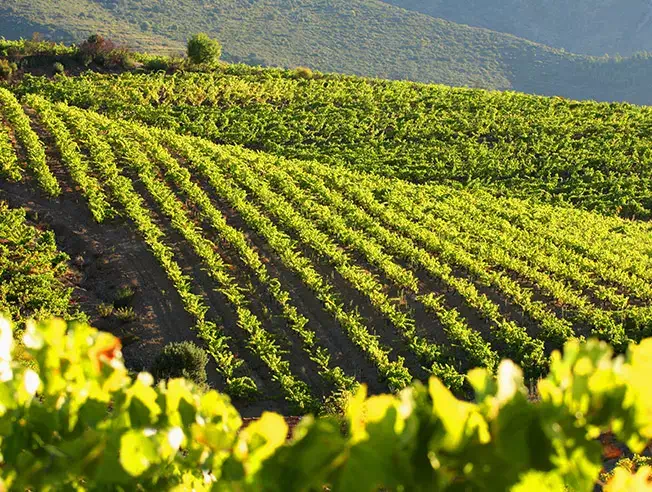 Our Vineyard
A set of qualitative grape varieties, a controlled and respectful culture
---
Rigorous specifications regulate pruning methods, trellising, phytosanitary treatments and yields.
A large part of the vineyard is irrigated by drip in regulated periods following water readings, which makes it possible to control the evolution of the plant and to respect its evolution.
Our Grapes Varieties
---
SYRAH
BLACK GRENACHE
MOURVEDRE
CARIGNAN
MERLOT
CABERNET-SAUVIGNON
ROUSSANNE
VIOGNIER
WHITE GRENACHE
A great wine is first and foremost an irreproachable grape
Work in the vineyard varies with the seasons
---
In autumn and winter, pruning shears are used to prepare and cut until February. (Cup pruning – Royat – Guyot depending on the variety). Branches are deposited in rows, bundled, or burned. Then follows the work of amendment according to the analysis of the soil with inputs of compost and fertilizer in each plot. Treatments begin from the first buds until the harvest. The services of an agronomic engineer, with the support of a weather station on the field, allow a reasoned culture. The month of August is marked by a first effervescence among the winegrowers with the parcel visits carried out throughout the vineyard. Each vine is classified according to grape variety, age, yield, and health status. This fair self-discipline consecrates the work of each and determines the qualitative level of the category of contribution. The maturity of the grapes (degree, total acidity and phenolic maturity) defined from a sample on each plot, determines the opening of the harvest. Every week, a schedule is established by type of vine and by classification. A sampling, done at each contribution validates it. Our selective policy and rugged terrain only allow manual harvesting. The groups of harvesters give a thousand colors and accents to the slopes of Roquebrun.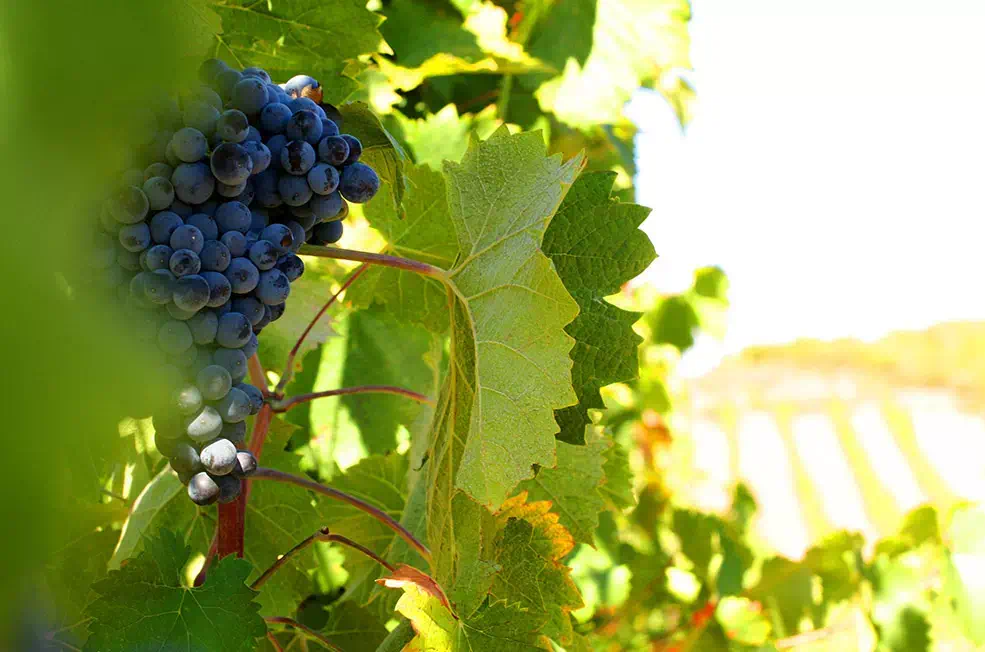 "A great wine is first of all an irreproachable grape."
---
The Vineyard in few figures
---
23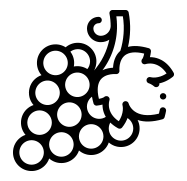 Grape varieties
---
700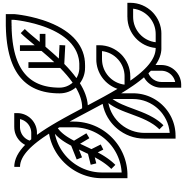 Hectares
---
28000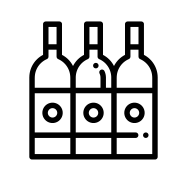 Hectoliters