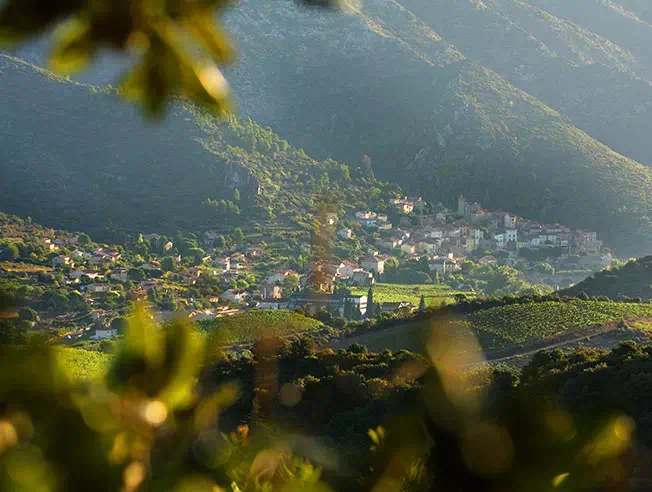 AOP Saint-Chinian-Roquebrun
For unique red wines
---
The winegrowers of Roquebrun work mainly with the objective of highlighting the typicality of their terroir. It is thanks to this determination that a communal appellation was created in 2004. This passage to the third level (Appellation Languedoc > Cru Saint-Chinian > Appellation communale) is the recognition of our typicity, of our soils. The various efforts made in thevineyard, within our company are crowned by this decision. This proper name allows us to position our products as unique and representative of our terroir.
It is characterized by the following requirements

- Yields limited by a green harvest in July
- An obligation of minimum degree (12.5 °) in order to guarantee the good maturity of the grapes at the time of harvest
- Mandatory manual harvesting to best respect the fruit
- Ageing of minimum 1 year after harvesting

We proudly invite you to taste our wines, you will find in each bottle the scents of our region, the richness of our schists soils and the passion of our winegrowers.
A great diversity
Designation of Protected Origin (AOP)
---
Our rich and contrasting terroir also allows us to offer different wines from other appellations:

- AOC SAINT-CHINIAN in Reds, Whites and Rosés
- AOC LANGUEDOC in Reds, Whites and Rosés
- IGP(Protected Geographical Indication) in Reds, Whites and Rosés

A wide range of wines in which you will inevitably find your happiness!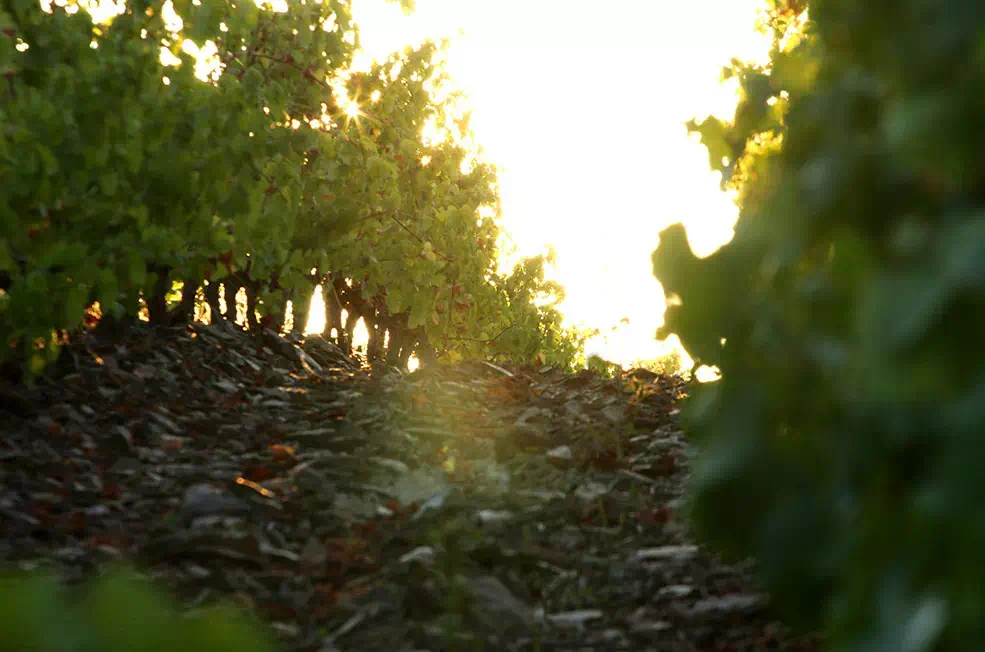 "The appellation has the French and European label : Appellation d'Origine Contrôlée & Appellation d'Origine Protégée."
---
The Appellation in a few figures
---
2004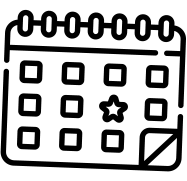 Year
of creation
---
37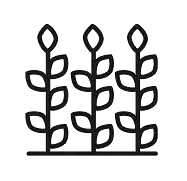 Hl/hectare
in yield
---
144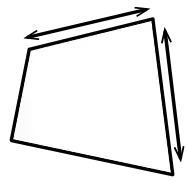 Hectares
of vineyards